Interview with Marie Augereau, President of Goodcoaching
Why "NewCycling"?
Good Coaching is launching NewCycling, a new career coaching model.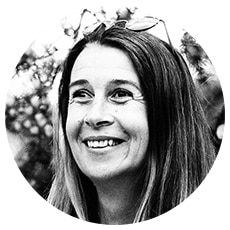 For our clients, a transition is the beginning of a new cycle in their professional life. We call our approach "NewCycling". We like the image of the bicycle, it evokes global and personal ecology, dynamism and sobriety, values that are dear to us.
What is different from traditional approaches?
Our approach to NewCycling is truly "à la carte", which allows us to offer support tailored to the needs of our clients and at the right price. It allows us to encourage both the autonomy of the people we support and the sobriety of the means used. Good Coaching is first and foremost a coaching firm, and we want our approach to transition to reflect that.
How does Newcycling work?
Our approach takes place in 4 stages: first, a diagnostic phase that takes the form of a questionnaire to identify what the beneficiary needs, based on his or her feelings about the situation, his or her desires and ambitions.
Then, according to the results of the diagnosis, we assemble a service from our service card. It can contain between one and ten services. We offer services that make sense in relation to the needs of the person concerned (number of coaching sessions, co-development, training, etc.).
The third step is the choice of the principal coach; our clients are supported by the coach of their choice while having access to all the coaches according to their expertise and their networks.
Then the accompaniment starts. There is no set duration; it is up to the client and coach to define the pace of the coaching sessions and other services.
Why do you want to shake things up?
We are convinced that our approach corresponds to the needs of the emerging leader: more autonomy, more flexibility and more lucidity regarding the place of the career in one's life as a whole.